Central Mass
Carpenter Ant Control
Local, family-owned, operated carpenter ant control company specializing in keeping carpenter ants out of your home for good. 
Serving all of Worcester County, Metro-West, and Middlesex Counties in Massachusetts.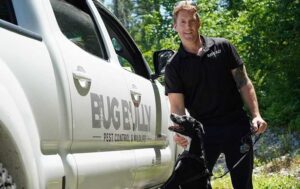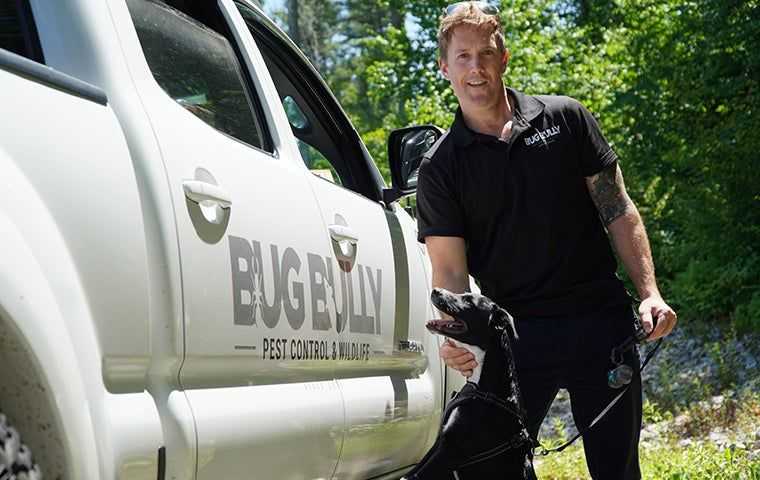 Keep Damaging Carpenter Ants Out With Bug Bully Pest Control
Why do you need carpenter ant treatment? Carpenter ants are one of Massachusetts most destructive pests. They cause thousands of dollars of damage to homes every year by hollowing out the wood and turning it into their new nest.I have personally witnessed entire sides of homes about to collapse due to carpenter ant damage, it's not pretty. If you notice big black ants walking in or around you property, call us right away. I have seen many people try to eliminate them themselves but it just makes the problem worse. You may eliminate the few carpenter ants that were in plain sight but the heart of the nest is still in the walls causing damage.
Vivian Neseim
November 13, 2023
Really kind and thorough! Thank you!
Chris Cella
November 9, 2023
Called and they should up the next day.
Debbie Mccabe
October 26, 2023
Bug Bully responded quickly and conducted free inspection of my basement and attic for mice activity. Came back the next morning and treated both areas for mice control. Very professional and informative. I would highly recommend Bug Bully for pest and rodent services.
Michael Sturtevant
October 26, 2023
These guys do great work. I called yesterday when my home was in a swarm cloud of lady bugs. They responded within 24 hours & made sure I was treated fir any foreseen issues through the winter. Outstanding service!
Helio Almeida
October 19, 2023
We've been using Bug Bully since we moved in 3 years ago and they have been extremely responsive, knowledgeable and professional. Highly recommend to anyone looking for this service.
Mike Ogar
October 17, 2023
Nathan went above and beyond. Hard worker.
KOOKIE TORO
October 12, 2023
Nathan, thank you, you were incredibly helpful, knowledgeable and awesome to work with. Appreciate you and the bug bully team!!
David Gonzalez Jr
October 5, 2023
Professional, knowledgeable and most importantly available
Over 17 Years Of Experience
Service Available Within 24 Hours
Contact Us For Your Free Estimate
Our Carpenter Ant Treatment Process
Carpenter ant treatment consists of:
Fogging voids with specialized equipment
Applying a non-repellent liquid insecticide around the foundation
Pressure dusting wall voids where carpenter ants nest
Applying carpenter ant specific bait around the interior and exterior of the home
Don't get antsy! Call or text 508-329-8030 today.
Contact Us Today To Schedule Your FREE Estimate!
Subscribe to our YouTube channel.