Central Mass
Mouse Removal
Local, family-owned, operated mouse control company specializing in keeping mice out of your home for good. 
Serving all of Worcester County, Metro-West, and Middlesex Counties in Massachusetts.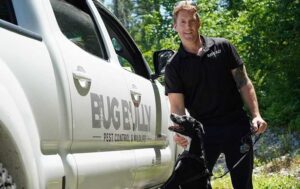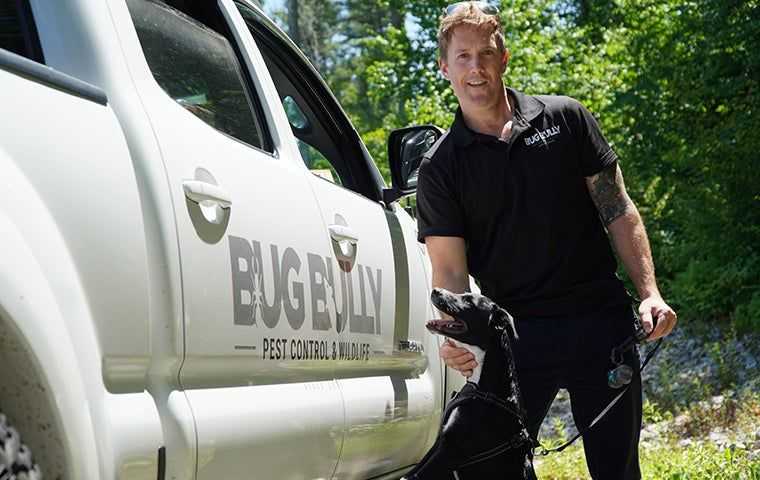 Eliminate Bothersome Mice With Bug Bully Pest Control
Noises in walls. Droppings on top of the stove. Gnawed wires in the attic. These are all signs of a mouse problem in your home. And the thing with mice is they can be living in your home for a long time before you see one of these signs and know that you have a mouse issue.
Hearing Noises In The Walls?
Most people that have mice first call us and report that they've heard noises in the walls or attic. This is very common. Mice will usually sneak in somewhere along the foundation and then make their way up through wall voids or pipe voids. From here, they will travel into the kitchen, behind the stove, and onto the countertops looking for food.
It is important to catch and eliminate mice as soon as possible because like all rodents they are constantly gnawing. They will gnaw on wires in the attic and walls as well as the walls themselves, creating new holes along the baseboards and other areas of your home.
Vivian Neseim
November 13, 2023
Really kind and thorough! Thank you!
Chris Cella
November 9, 2023
Called and they should up the next day.
Debbie Mccabe
October 26, 2023
Bug Bully responded quickly and conducted free inspection of my basement and attic for mice activity. Came back the next morning and treated both areas for mice control. Very professional and informative. I would highly recommend Bug Bully for pest and rodent services.
Michael Sturtevant
October 26, 2023
These guys do great work. I called yesterday when my home was in a swarm cloud of lady bugs. They responded within 24 hours & made sure I was treated fir any foreseen issues through the winter. Outstanding service!
Helio Almeida
October 19, 2023
We've been using Bug Bully since we moved in 3 years ago and they have been extremely responsive, knowledgeable and professional. Highly recommend to anyone looking for this service.
Mike Ogar
October 17, 2023
Nathan went above and beyond. Hard worker.
KOOKIE TORO
October 12, 2023
Nathan, thank you, you were incredibly helpful, knowledgeable and awesome to work with. Appreciate you and the bug bully team!!
David Gonzalez Jr
October 5, 2023
Professional, knowledgeable and most importantly available
Over 17 Years Of Experience
Service Available Within 24 Hours
Contact Us For Your Free Estimate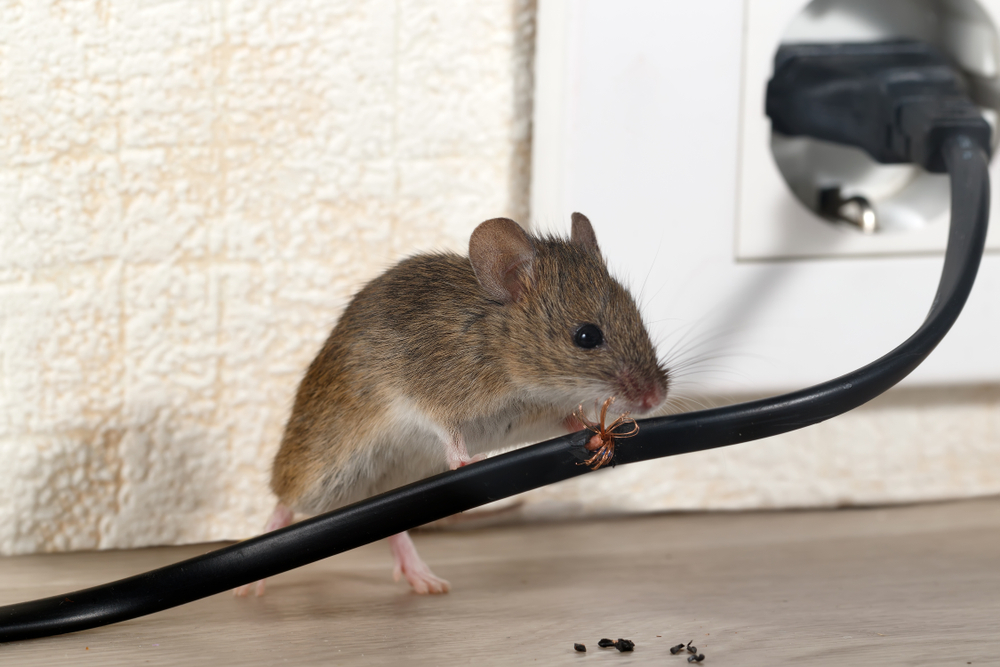 Mice Are Extremely Unsanitary!
In addition to leaving their droppings on top of the stove and countertops, mice are also urinating where ever the go. This leads to contaminated surfaces where you eat and also contaminated floors where kids and pets walk and play. 
Mice are also known to carry diseases such as Hantavirus. 
So you can see, it is very important to the health of your home and your family to eliminate any mice in your home as well as prevent them from coming back in. 
Bug Bully Pest Control has an 8-point mouse inspection and elimination plan to rid your home of mice and long-term home pest control solutions to prevent you from ever getting mice again.
Rodents…looking for a place to raise a family. Don't let it be yours. Call or text 508-329-8030 today!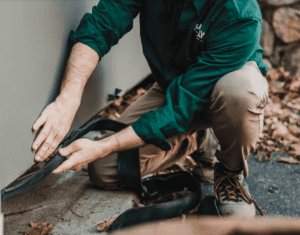 Mouse Elimination Process
All areas of your home are inspected for mice activity, including; the exterior foundation, kitchen, basement, basement sill, attic, garage, pipe voids, and closets. We will identify where mice are entering your home. And remember, mice only need a ¼-inch hole and then can find their way in. They can also easily chew a ¼-inch hole and invite themselves in. If there are holes too large to seal such as gaps underneath garage doors, we will point them out to you so the necessary repairs can be made. From here, we apply a combination of traps, rodenticide baits, and tracking powder to target the mice in your home.
Contact Us Today To Schedule Your FREE Estimate!