Local, family-owned, operated pest control company specializing in keeping pests out of your home for good. 
Serving all of Worcester County, Metro-West, and Middlesex Counties in Massachusetts.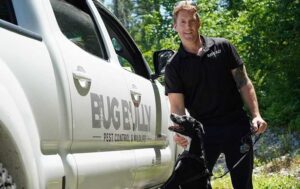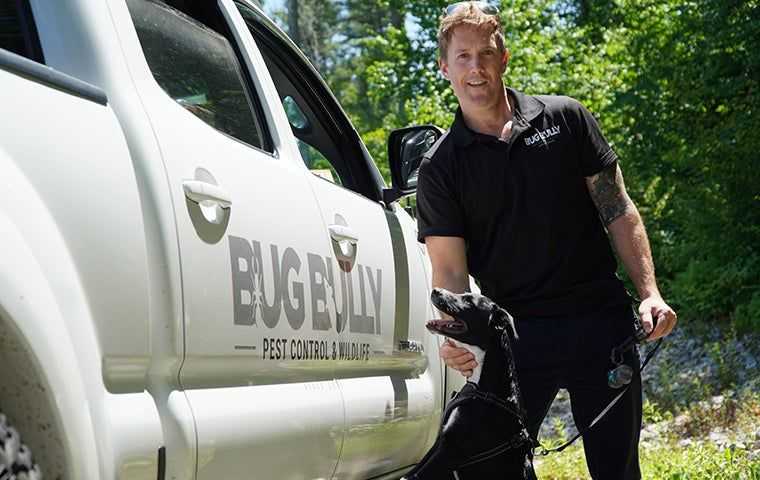 Local Pest Proofing Experts in Marlborough
Hearing rustling sounds in your walls, finding mouse droppings on the counter right beside your food, or being swarmed by mosquitoes every time you step out your door are not how you want to live your life. In addition to being annoying, pests are a danger to your family's health and can harm your home, which is likely your greatest investment.
Knowing you're living in a safe, pest-free environment is worth its weight in gold, and Bug Bully Pest Control provides that peace of mind. As a family-owned company, we understand that your family is your top priority. We use products that are safe for kids and pets, and we also offer eco-friendly treatment options. Our services will rid your Marlborough home of pests and keep them from returning.
Vivian Neseim
November 13, 2023
Really kind and thorough! Thank you!
Chris Cella
November 9, 2023
Called and they should up the next day.
Debbie Mccabe
October 26, 2023
Bug Bully responded quickly and conducted free inspection of my basement and attic for mice activity. Came back the next morning and treated both areas for mice control. Very professional and informative. I would highly recommend Bug Bully for pest and rodent services.
Michael Sturtevant
October 26, 2023
These guys do great work. I called yesterday when my home was in a swarm cloud of lady bugs. They responded within 24 hours & made sure I was treated fir any foreseen issues through the winter. Outstanding service!
Helio Almeida
October 19, 2023
We've been using Bug Bully since we moved in 3 years ago and they have been extremely responsive, knowledgeable and professional. Highly recommend to anyone looking for this service.
Mike Ogar
October 17, 2023
Nathan went above and beyond. Hard worker.
KOOKIE TORO
October 12, 2023
Nathan, thank you, you were incredibly helpful, knowledgeable and awesome to work with. Appreciate you and the bug bully team!!
David Gonzalez Jr
October 5, 2023
Professional, knowledgeable and most importantly available
Over 17 Years Of Experience
Service Available Within 24 Hours
We start with an inspection of your house to find the pests causing problems on your property and how they're getting inside. We use this information to create a service plan for your property.
We fully customize our treatments to your pest problems. We come to your home with our service vehicle fully stocked with all of the products and equipment necessary to treat your home for any type of pest problem.
Follow-up services allow us to protect your house from pests before they have a chance to get inside. After we take care of your active pest problems, we'll return every quarter to keep pests out all year long.
Contact Us For Your Free Estimate
Contact Us Today To Schedule Your FREE Estimate!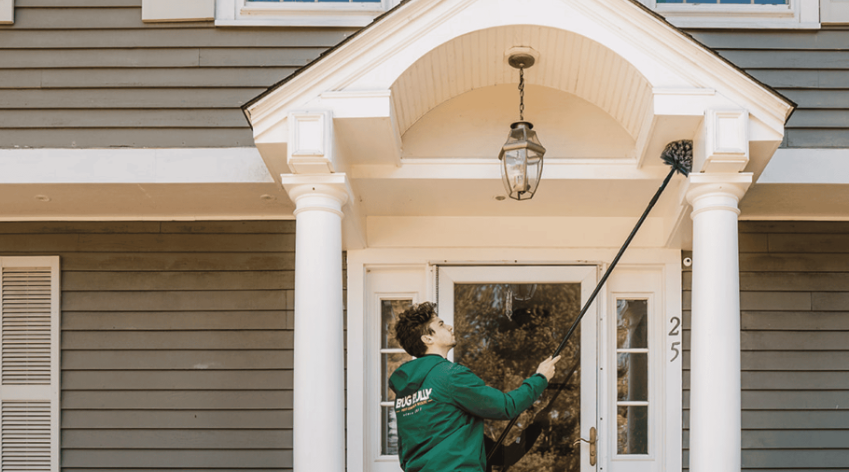 Your service starts with an inspection of the interior and exterior of your home. We'll talk with you to find out what you've seen, then look around for pest activity and entry points. Once we know your current pest pressures, we'll recommend a treatment plan and provide you with a free estimate. We customize every service plan for the particular pest problems you're facing so that you receive the best price possible. You won't pay for services you don't need. Our initial service rids your home of the pest problems it currently has. We'll provide the interior and exterior treatments necessary to deliver the best results, utilizing a combination of specialized products designed for specific pests. Each product is selected depending on the pest and the level of the infestation. We always stock our vehicles with a selection of rodent baits, ant baits, liquid and dust formulations, and other products to address all pest problems specific to your home. We recommend quarterly follow-up treatments to keep your house pest-free. We'll treat the exterior every three months and can treat the interior as needed. When you choose recurring services, you also receive our warranty which provides free re-treatments between services if any problems occur.
Frequently Asked Questions
As a family-owned business, Bug Bully Pest Control shares the same concerns as you when it comes to the health and safety of our families. We don't want to do anything that would put your family at greater risk. That's why we use products that are safe for children and pets. We are also licensed in the state of Massachusetts to use eco-friendly products. When you choose Bug Bully Pest Control, you can be confident that the pest control done on your house is safe for your family.
At Bug Bully Pest Control, we are committed to eliminating your pest problems while delivering the services you need to keep pests from returning. While one treatment can eliminate active pests in your house, depending on what pests are present, we recommend having quarterly services performed to protect your home and family year-round.
Bug Bully Pest Control is a local, family-owned business. We started from scratch in 2013 but have over 17 years of experience in the pest control industry. We provide honest, straightforward service to eliminate your pest problems and stop them from coming back. We do what we say and guarantee your satisfaction.