Central Mass
Commercial Pest Control
Local, family-owned, operated commercial pest control company specializing in keeping pests out of your properties for good. 
Serving all of Worcester County, Metro-West, and Middlesex Counties in Massachusetts.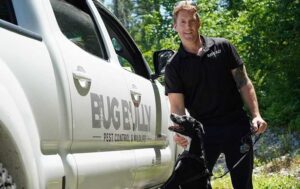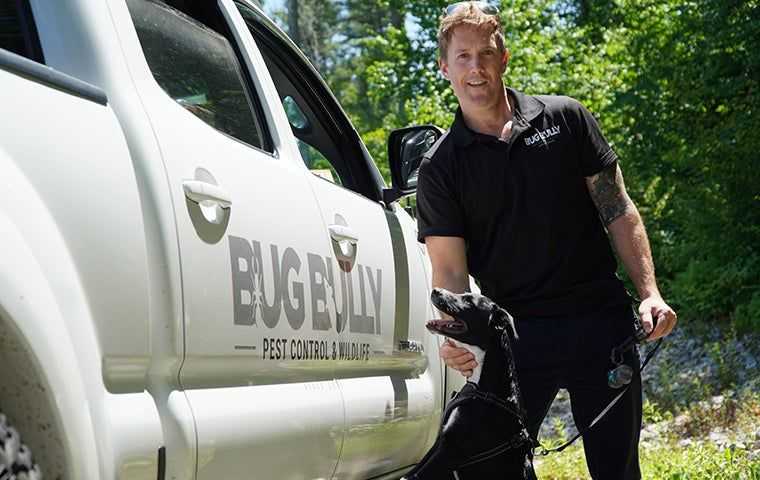 Quality Pest Control For Your Central Mass Business
In the age of social media and online reviews, it's more important than ever to protect your company's reputation. Even one negative review can send your business into a tailspin that can take months or years to recover from. If pests get into your business, you can be certain that there will be more than one bad review to deal with if you don't take care of the problem quickly and completely. Commercial pest services are available for hotels, restaurants, real estate property owners, and businesses in Central Massachusetts.
Bug Bully Pest Control is Marlborough's local pest control company that offers solutions to your commercial pest problems. Offering honest, straightforward services that actually do what we say they will, our pest control is designed to eliminate your active pest infestations and protect your business from pests year-round. If you have pest problems, let Bug Bully Pest Control take care of it and stop those bad reviews in their tracks.
Vivian Neseim
November 13, 2023
Really kind and thorough! Thank you!
Chris Cella
November 9, 2023
Called and they should up the next day.
Debbie Mccabe
October 26, 2023
Bug Bully responded quickly and conducted free inspection of my basement and attic for mice activity. Came back the next morning and treated both areas for mice control. Very professional and informative. I would highly recommend Bug Bully for pest and rodent services.
Michael Sturtevant
October 26, 2023
These guys do great work. I called yesterday when my home was in a swarm cloud of lady bugs. They responded within 24 hours & made sure I was treated fir any foreseen issues through the winter. Outstanding service!
Helio Almeida
October 19, 2023
We've been using Bug Bully since we moved in 3 years ago and they have been extremely responsive, knowledgeable and professional. Highly recommend to anyone looking for this service.
Mike Ogar
October 17, 2023
Nathan went above and beyond. Hard worker.
KOOKIE TORO
October 12, 2023
Nathan, thank you, you were incredibly helpful, knowledgeable and awesome to work with. Appreciate you and the bug bully team!!
David Gonzalez Jr
October 5, 2023
Professional, knowledgeable and most importantly available
Over 17 Years Of Experience
Service Available Within 24 Hours
Contact Us For Your Free Estimate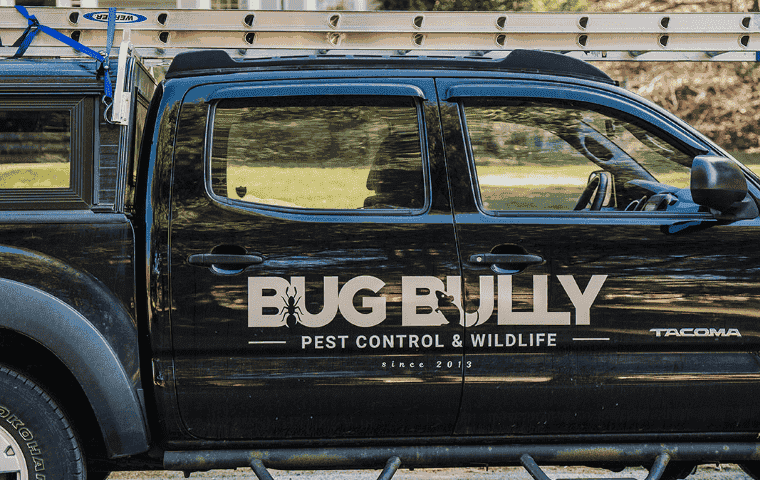 What To Expect For Our Commercial Service
When your Marlborough area business needs pest control, you want it done as quickly as possible. An active pest infestation will damage your business in a variety of ways, and the faster you get it taken care of, the easier it will be to minimize that damage. Bug Bully Pest Control understands this and offers service within 24 hours so that your business doesn't have to spend a minute more than necessary dealing with pests. When you contact us for service, we'll get as much information from you as possible about what pest problems you've experienced. We'll also want to know what you expect from your pest control company and your expectations from our service. With the information you give us, we'll draw up a treatment plan and price to present to you. If you choose to move forward, we'll perform our initial service of your commercial property based on your active pest pressures. This service will eliminate the pests that are active in your building. Once we get rid of the problem, we'll switch to preventative treatments that are performed on a recurring basis to maintain your property's pest protection. Typically, restaurants require monthly services, and other businesses need quarterly visits.
Three-Decker Pest Control
Ah, the famous Worcester three-decker, where there are plenty of places for mice and other pests to hide. Bug Bully Rodent & Pest Control can offer three-decker, one-time mice elimination or schedule the property for quarterly mice and roach prevention. Quarterly service is the most cost-effective compared to a one-time service. Quarterly service includes exterior rodent baiting and exclusion (sealing of holes), and inspecting for new holes and entry points. Basement baiting and treatment. Burrow-baiting if needed. Service also includes early bed bug detection and roach prevention/monitoring. In the age of social media, Yelp, and online reviews, protecting your brand reputation is top priority. Having a rodent- and pest-free business is the first and most important step when it comes to protecting your reputation.
Effective Pest Control To Protect Your Business
When your Marlborough business's success is on the line due to a pest problem, you can trust Bug Bully Pest Control to take care of the problem. We don't treat every property the same, but instead, we tailor our services and treatments to meet your company's specific pest control needs. Don't wait to protect your business from pests. Contact Bug Bully Pest Control today to request your free estimate. Call or text 508-329-8030 today!
Contact Us Today To Schedule Your FREE Estimate!