Central Mass
Termite Control
Local, family-owned, operated termite control company specializing in keeping termites out of your home for good. 
Serving all of Worcester County, Metro-West, and Middlesex Counties in Massachusetts.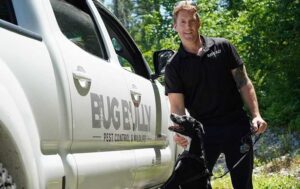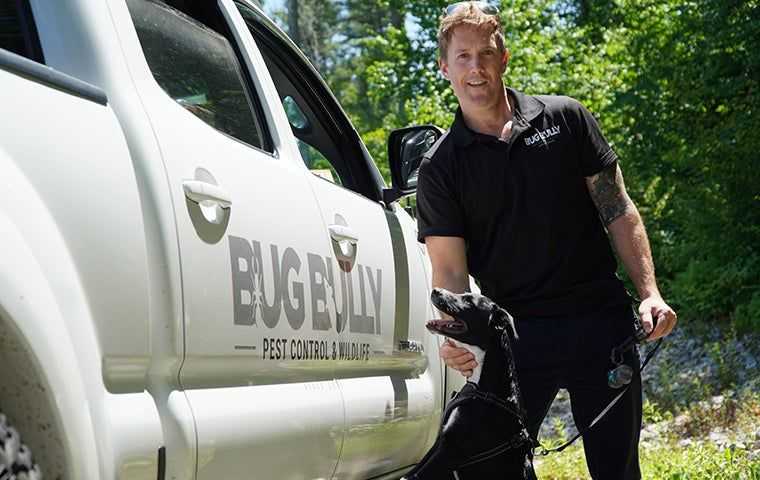 Central Mass Termite Experts
Our cutting-edge termite bait station service, a hallmark of our pest control company's commitment to safeguarding your property. Termites, often referred to as the "silent destroyers," can wreak havoc on the structural integrity of your home or business. Our innovative approach combines scientific precision with environmentally friendly methods to provide unparalleled protection against these wood-eating pests.
At the heart of our termite bait station service is a sophisticated system designed to intercept and eliminate termite colonies at their source. Strategically placed around your property, these discreet bait stations contain a highly attractive cellulose material that lures termites away from your valuable structures. Once the termites find their way into these stations, they consume the bait and carry it back to their colonies, inadvertently spreading the lethal substance. This unique "colony elimination" approach ensures that the entire termite population, including those hidden deep within the nests, is effectively targeted and eradicated.
What sets our termite bait station service apart is its minimal environmental impact. Unlike traditional chemical treatments that involve widespread spraying, our method focuses solely on the termite colonies. This precision not only reduces the use of potentially harmful chemicals but also prevents harm to non-target organisms in the surrounding ecosystem. The bait used in the stations is carefully formulated to specifically affect termites, ensuring the safety of your family, pets, and the environment.
Our experienced team of pest control experts ensures the seamless installation and regular monitoring of these termite bait stations. Routine inspections allow us to gauge the effectiveness of the bait, making necessary adjustments to ensure optimal results. Our commitment to customer satisfaction means that you can rest easy knowing that your property is in the hands of professionals dedicated to delivering long-term termite protection.
In conclusion, our termite bait station service offers a modern, eco-conscious solution to the age-old problem of termite infestations. By targeting termite colonies directly and using scientifically proven methods, we provide a reliable and environmentally responsible approach to safeguarding your property. Don't wait until it's too late – take proactive steps today to protect your investment and ensure a termite-free future.
Knowing you're living in a safe, pest-free environment is worth its weight in gold, and Bug Bully Pest Control provides that peace of mind.
As a family-owned company, we understand that your family is your top priority. We use products that are safe for kids and pets, and we also offer eco-friendly treatment options. Our services will rid your Marlborough home of pests and keep them from returning.
Vivian Neseim
November 13, 2023
Really kind and thorough! Thank you!
Chris Cella
November 9, 2023
Called and they should up the next day.
Debbie Mccabe
October 26, 2023
Bug Bully responded quickly and conducted free inspection of my basement and attic for mice activity. Came back the next morning and treated both areas for mice control. Very professional and informative. I would highly recommend Bug Bully for pest and rodent services.
Michael Sturtevant
October 26, 2023
These guys do great work. I called yesterday when my home was in a swarm cloud of lady bugs. They responded within 24 hours & made sure I was treated fir any foreseen issues through the winter. Outstanding service!
Helio Almeida
October 19, 2023
We've been using Bug Bully since we moved in 3 years ago and they have been extremely responsive, knowledgeable and professional. Highly recommend to anyone looking for this service.
Mike Ogar
October 17, 2023
Nathan went above and beyond. Hard worker.
KOOKIE TORO
October 12, 2023
Nathan, thank you, you were incredibly helpful, knowledgeable and awesome to work with. Appreciate you and the bug bully team!!
David Gonzalez Jr
October 5, 2023
Professional, knowledgeable and most importantly available
Over 17 Years Of Experience
Service Available Within 24 Hours
Contact Us For Your Free Estimate
Contact Us Today To Schedule Your FREE Estimate!